Pest Control in Baytown, Texas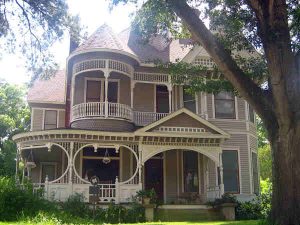 If you have a pest issue, phone Crazylegs Pest Control. We provide services for eradicating pests and shielding your home or business from possible problems. Whatever the issue, we will take care of it.
The most significant problem when hiring an exterminator is identifying someone you count on. You'll love our customer service, and we'll deal with your issue rapidly and cost effectively.
If You Require an Exterminator Crazylegs Has You Covered
We provide a satisfaction guarantee and snappy response times. We concentrate on safety, while obtaining the effects you need. We offer the best customer service in the profession, and our worker force is superior. Your inspection is totally free, as is the estimate. And you'll get a fair fee. Simply put, we'll fix your issue rapidly, professionally and economically.
You Can Depend on Crazylegs
Trust Crazylegs to do the task correctly. Here's the reason why we're the obvious choice.
We can empathize.

Everyone feels uncomfortable identifying pests at home or at work. Sometimes within just a handful of minutes, we'll have someone at your door for an absolutely free inspection.

We can handle it.

Our well skilled staff will resolve issues with cockroaches, mice, wasps, scorpions, ants, bed bugs, crickets, spiders, termites, bees, rodents, ticks, fleas, earwigs, killer bees, wasp nest removal, mosquitoes, birds, and all other common pests. You may assume your problem is special, but our experts are qualified to deal with nearly every problem.

We guarantee it!

If pests reappear after our treatment, we'll send someone to administer an additional treatment, at no additional charge. Pests may reappear between regularly scheduled treatments. In that situation, we'll still send your technician back to administer another treatment immediately.

We prioritize safety.

As your pest control service, we are insured, licensed and certified. Your technician employs the safest processes in the profession along with modern techniques and materials.

You'll love our customer care.

From the start, with our pleasant and practical phone operators, you'll experience a level of customer service unmatched in the industry. You can rely on our professional and qualified inspectors and highly trained experts to solve your issue.

We deliver you a great deal.

Your inspection is free of cost, as is your estimate. You are entitled to a reasonable and affordable price for our service, and we're honored to be your neighbors.

We don't conceal anything.

You'll understand the plan up front based upon the estimate given by your inspector, consisting of overall price tag and treatment specifics. You'll know everything ahead of time.

We value you!

Your satisfaction, trust, and repeat business are what makes our small business thrive. We're completely devoted to become the best exterminator in Baytown, Texas.
Crazylegs Uses Industry Leading Solutions and Materials
Insect control typically calls for specific administration of insecticides at essential locations on your property, insect nesting areas should be the top concern. However, to stop an infestation, it is likewise important to create a shield at potential entrance ad exit spots. Your highly-trained exterminator from Crazylegs has been qualified to notice and treat all nesting, entrance and exit areas.
Crazylegs Pest Control Shares Your Safety Priorities 
There's been a lot of conversation recently about "green" pest control techniques. It's good to recognize that the best extermination companies like Crazylegs already use these kinds of strategies. By examining and taking away the environmental aspects that enable pests to flourish and reproduce, our techs quickly address your problem. By naturally lowering the pest problem in this way, a smaller volume of chemicals and pesticides are required.
This common sense method is called "Integrated Pest Management" and it blends prevention with more traditional applications of effective pesticides. The thoughtful and mindful application of safe and effective pesticides that have little or no effect on people or pets is possible by utilizing this technique which by natural means reduces the pest population by addressing environmental factors.
Crazylegs Guarantees Our Services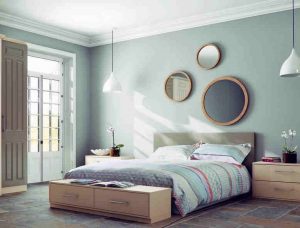 You are safeguarded by our full guarantee, covering not merely our results but likewise our service. In the event that your pest situations come back, we will continue to service your home or business until the issue is solved. We will come back as needed for extra treatments, at no added cost to you. If pests show up in between treatments for those on a routinely scheduled treatment program, we'll come again for yet another treatment right away.
Eradicate Bugs for Good
Your Crazylegs exterminator will rapidly get to the root of your issue so that you can easily sleep at night, regardless of what pests you may experience. Our primary emphasis is to be the best service and value and you'll observe it in every single contact and action.
Wipe out Bugs the Right Way!
Even though it's well-known that rats frequently carry disease, many people don't comprehend that many bugs likewise carry unhealthy micro-organisms. Your friends and family, staffs, and customers are relying on you for proper protection. Moreover in some cases the actual structure of your house or company is at danger, as when it comes to termites.
Crazylegs Pest Control company will protect your loved ones's health and wellness together with that of your employees and patrons. We are recognized for our prompt, polite, and effective customer service. Call today to schedule your completely free inspection!
Call us today. (833) 497-4499
Communities We Service:
Baytown, Highlands, La Porte, Mont Belvieu, Channelview, Pasadena, Deer Park, Seabrook, Crosby, Houston, Kemah, Wallisville, Bacliff, Anahuac, Galena Park, South Houston, Webster, League City, Friendswood, Humble, Pearland, Spring, The Woodlands
77013, 77015, 77034, 77044, 77049, 77058, 77059, 77062, 77089, 77346, 77501, 77502, 77503, 77504, 77505, 77506, 77507, 77508, 77514, 77518, 77520, 77521, 77522, 77530, 77532, 77536, 77546, 77547, 77549, 77562, 77565, 77571, 77572, 77573, 77574, 77580, 77586, 77587, 77597, 77598