Pest Control in Conroe, Texas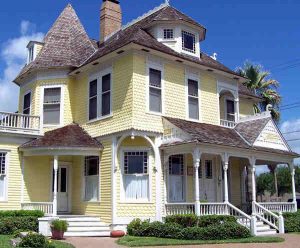 Whatever pest dilemma you're dealing with, Crazylegs is the undeniable solution. We provide services for getting rid of pests and shielding your home or business from possible problems. From insects to rodents, we address it all with ease.
Finding a company that you rely on may be a challenge. You'll value our emphasis on customer service as we with ease handle your pest problem, at a realistic and fair cost.
Crazylegs Is The Finest Technicians
We'll resolve your issue swiftly and guarantee your complete satisfaction. We make use of only the safest and most successful solutions. We feature an amazing staff, and you'll like our technical skill-set and customer care. We are professional but competitive, with free inspections and estimates. In other words, we'll fix your issue swiftly, professionally and economically.
Phone Crazylegs Pest Control Today
If you need an exterminator, trust Crazylegs to carry out the task right. Here's why we're the obvious solution.
We get it.

You want a remedy swiftly. It's normal to feel vulnerable anytime you are identifying pests. Our response times are famous. We'll get there quick and have your situation handled.

We got this.

Our experts are highly educated to eliminate all common pests in Conroe and nearby neighborhoods including cockroaches, mice, wasps, scorpions, ants, bed bugs, crickets, spiders, termites, bees, rodents, ticks, fleas, earwigs, killer bees, wasp nest removal, mosquitoes, birds, etc.. Your issue is certainly not unique. Believe in us when we say our experts have seen it all.

We guarantee it!

If pests come back after our treatment, we'll send someone out to administer an additional treatment, at no additional charge. Pests could reappear in between regularly planned treatments. In that case, we'll send him back to apply yet another treatment immediately.

Safety is our primary concern.

We make every effort to provide the best services. We're licensed, certified, and fully insured. Your tech will use safe and effective methods and materials, meeting the highest standards of industry safety.

You'll appreciate our customer service.

Our whole team is friendly and practical, from our telephone operators to our highly trained inspectors. We take pride in ourselves and our people, plus you'll be excited by their expertise and knowledge.

We deliver free and affordable services.

Get a free inspection, and as always, a cost-free quote. You are entitled to a reasonable and competitive price for our service, and we're honored to be your neighbors.

We don't cover up anything.

Straight from the beginning, our inspectors will deliver an in-depth price quote that includes prices and all treatment specifics. The strategy will be clear.

We need you, too!

The trust we grow with you is important to our future growth. Thanks to this, we offer the leading pest control services.
Your Crazylegs Uses Industry Leading Techniques and Materials
Efficient control of insects relies upon insecticide administrations at key places on your property. Due to this, bug nesting areas should be treated. However it's additionally important to recognize and treat places where the bugs enter and get out. Entrance and exit spots, as well as nesting locations will be treated by your Crazylegs exterminator.
Safety Is a Major concern of Crazylegs 
"Green" pest control techniques have been a popular topic recently. Crazylegs, like all of the leading extermination companies is also using quite similar methods to protect you and the environment. Our techs are taught to eliminate environmental variables that allow pests to reproduce or prosper. Consequently, a lowered amount of pesticides and other chemicals are needed.
This approach is called "Integrated Pest Management" and it integrates prevention with conventional applications of reliable pesticides. This strategy diminishes the infestation naturally and enables the well thought-out and careful application of safe and reliable pesticides. These are selected due to the fact that they have no effect on people or pets.
Crazylegs Guarantees Our Exterminator Services 
Our company features a 100% satisfaction guarantee for our service and for the results we produce. In the event that your pest issues come back, we will continue to work with your home or business until the issue is solved. If called for, we will come back and provide extra treatments at absolutely no added expense to you. If you are on a routinely arranged treatment plan and pests appear between treatments, we'll come out and take care of it instantly.
Solutions that Work!
No matter what your pest situation is, Crazylegs Pest Control exterminators will help you relax knowing they will get to the cause of the issue. In all we do, we concentrate on providing you with the best service and value.
Eradicate Bugs Right now!
Lots of people don't realize that insects carry unhealthy bacteria, even though they might understand rats can carry diseases. Your friends and family, employees, and clients are depending on you for proper protection. Furthermore some insects such as termites essentially put the structure of your residence or company in jeopardy.
Protect the health and well-being of your family members, employees and clients by entrusting your issues to Crazylegs Pest Control company. You'll get polite, prompt, and practical service. Schedule your complimentary evaluation. Contact us now.
Call us today. (833) 497-4499
Communities We Service:
Conroe, Spring, Willis, Montgomery, Magnolia, New Waverly, Pinehurst, Tomball,  Hufsmith, Splendora, Porter, New Caney, Dobbin, Humble, The Woodlands, Houston, Pasadena, Pearland
77301, 77302, 77303, 77304, 77305, 77306, 77316, 77318, 77333, 77337, 77339, 77345, 77353, 77354, 77355, 77356, 77357, 77358, 77362, 77365, 77372, 77373, 77375, 77377, 77378, 77379, 77380, 77381, 77382, 77383, 77384, 77385, 77386, 77387, 77388, 77389, 77391, 77393